Hello!

Welcome to my pages all about Gemstone III. The award winning GemStone III is my favorite game. It is a text-based, multiplayer fantasy role-playing game and the world's most popular online game. Since its debut in 1987 GemStone III has gone unmatched in size, scope and depth and has been enjoyed by hundreds of thousands of enthusiastic gamers. With a staff of over 100 professional GameMasters working day and night, GemStone III is continually improving and expanding to meet your needs and wishes.

Take a look at some background info.
---
Guides

Ahh, one of my favorite topics; Profession guides. Of these that you'll read you'll find only the best guides ever written (in my opinion). Feel free to take a peek at what I have.
---
Links

As you may have noticed, I only pick the best, so don't be shy, explore!
Gemstone III News
Tsoran's Maps
The Unofficial Gemstone III Bulletin Boards
Galadriel's Warrior Pages
Grubbel's Gemstone III Page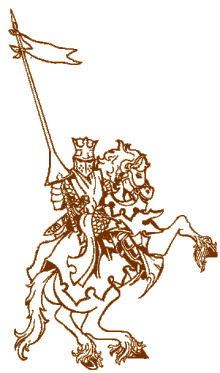 ---
FastCounter by LinkExchange
This website is maintained by Rosman.

Last updated: 12/13/98

GemStone III is a Simutronics® game and trademark of the Simutronics Corporation, all rights reserved.
GemStone III is copyright 1987-1998 by Simutronics Corp.